Bay leaf wreaths tend to quickly dry out in the summer heat, so I left it till the last minute to make one.
I picked some branches off our bay tree in the garden and used what supplies I had at home to keep things simple. At this point I am trying to avoid going to the shops and enjoying just being at home with the family.
Supplies needed:
twine (you can also use florist wire)
wire coat hanger
scissors
bay leaves (or any greenery you have should work well)
Instructions: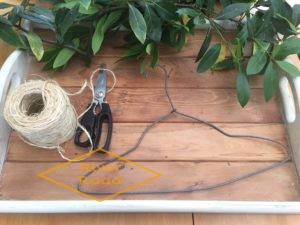 First take your coat hanger and make into a circle.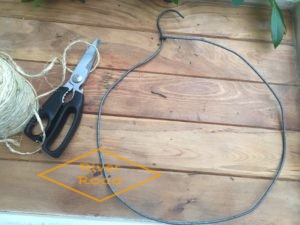 Next cut your bay leaf branches to the right length and place around the coat hanger.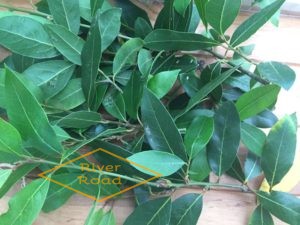 Tie the branches onto the wire.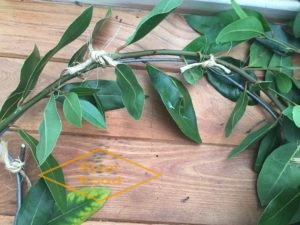 Continue add leaves until the wire is covered and you have the amount of leaves on the wreath you desire.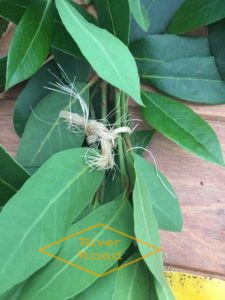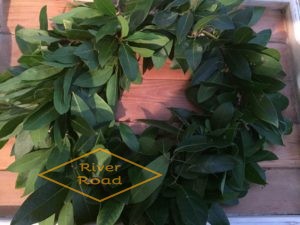 Finally, wrap the twine around the coat hanger wire hook at the top.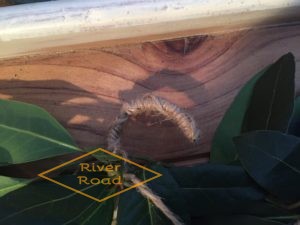 This was really quick to make and I am hoping it will last really well throughout the  Christmas holidays. It will also be great to have so many dried bay leaves for cooking now! This wreath would be easy to make with other greenery from the garden or neighbourhood, whatever you can find!
Thanks for reading my post.
Andi