A simple  branch Christmas tree is so quick to make, looks fantastic and can be a great alternative to a traditional tree…
If you are like me and looking for something different this year, don't have the time or even the space for a traditional tree try this:
I was on my way home this afternoon and stopped to have a look at a local reserve where I knew there would be pine cones. I was excited to find some great branches on the ground that could be made into a branch Christmas tree. It had some lovely moss on it which was even better for this purpose.
There were some natural things for decorations as well and when I got back home I picked some little crab apples from the garden to add some red colour to them.
Supplies needed:
Branches
Pine cones
Decorations
Scissors
Galvanized bucket (I brought mine at Kmart)
Floral foam (optional)
Twine
Instructions:
Start by placing your branches in floral foam (if you have some, I already had some left over from a florist bouquet in a little burlap bag, so I used this for convenience).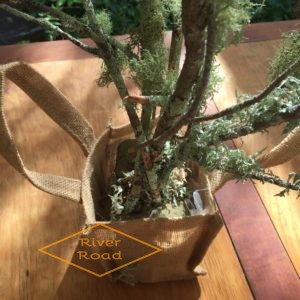 Then carefully place into the galvanized bucket. Or a large jar would work, as long as it doesn't topple over everything is on the branches.
Put the pine cones on top.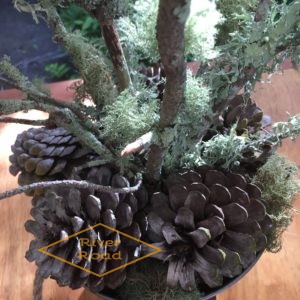 Next using twine tie up the berries, nuts, natural decorations onto the branches.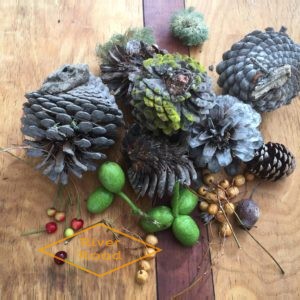 Finally, add any other decorations, I used my burlap hearts and stars, which I made in a previous post, see instructions here.
And some cute little decorations I brought from trade aid, it is always nice to buy things from companies that support third world countries.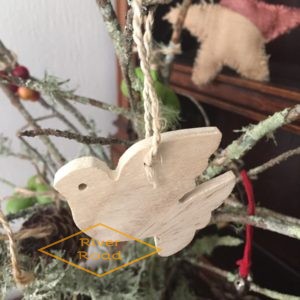 Thanks for reading my post! I have also made a pallet Christmas tree, see here. Have you made an alternative Christmas tree this year?
Andi