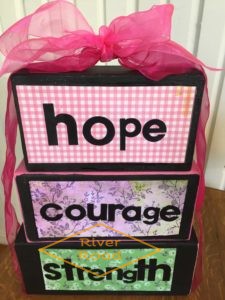 This month is Breast Cancer Awareness Month and I wanted to do something to support it.  We all know someone who has breast cancer and I thought an inspirational sign is something small I could do to bring encouragement.
Keeping it simple I used 2×4 blocks, painted and hand-distressed. Using mod podge, scrap booking paper and letters cut using my cuttlebug. Tied together with a pink ribbon.
Materials needed:
3 2×4 blocks
sandpaper
acrylic paint
brushes or foam brushes
old sheet to protect table
rags
scrapbook paper
mod podge
letters (store brought or homemade)
Instructions:
I brought my 2×4 from a hardware store (Mitre 10), they kindly cut it into all the blocks for me. I got 4 sets of 3, which cost me $15.  4 x 6 inches (15.24 cm) 4 x 7 inches (17.78cm) 4  x 8 inches (20.32cm)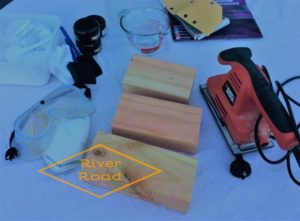 First I sanded the edges of the blocks to get a smooth surface. I used an electric sander, but it easy to do it by hand.
I painted the blocks using acrylic paint, but added a small amount of calcium carbonate and water to it, this is not necessary, but I find it easier to use chalk paint when distressing. I just brought some paint test pots from Mitre 10. The paint dried really fast as it was a hot day and I only needed one coat.
Once dried I brushed a layer of  mod podge onto the front of the blocks, one at a time. Then stuck on the scrap booking paper (I had cut to size) onto the block, press the paper down starting from the centre and moving out (I use an old credit card to do this) to the ends, getting rid of any air bubbles. Then I went back and checked for any additional air bubbles.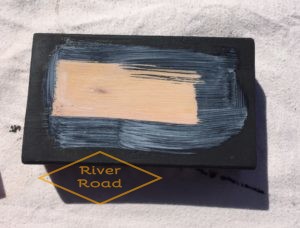 Next, apply another coat on top of the paper, at this point a lay the letters on top of the paper. You have to do this rather quickly before it dries. Especially if it is a  hot day like it was when I did these blocks. They dried so fast. Once this had dried I then coated the letters with the mod podge and let them dry.

Finally, I tied a pink ribbon around the blocks. Beautiful!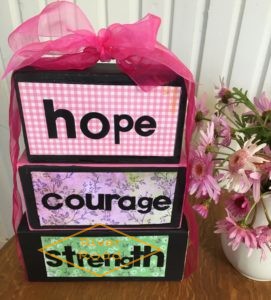 I did this because it would make a great gift to lift someone's spirit who is fighting cancer! Sometimes it is hard to know what to say or do, but this is just a little something….
Thanks for reading my post! I hope you try making these inspirational wooden block signs!
 

Andi