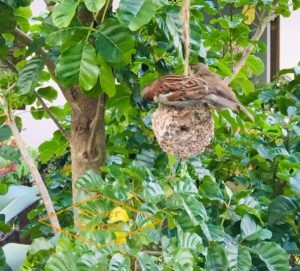 These bird seed cakes are a wonderful quick and easy last minute gifts…
I made these for a craft stall recently and quickly realised people loved them. They are great for little Christmas gifts, especially for teachers, friends and for those people you don't know what to give them. Who doesn't like to feed the birds?
They are very easy and economical to make. You do need at least three days for them to dry out once made and best stored in a container in a cool place. They can go mouldy if left out in the warm.
Supplies needed:
3/4 cup flour
1/2 cup water
3 tbsp. golden syrup/corn syrup
10g (1 tsp.) gelatin
4 cups wild bird seed mix
Molds (muffin tin, Cooke cutters, etc)
Oil or non stick stray
Drinking Straws
Wax Paper
Twine or ribbon
Method:
Combine  the flour, water, gelatine and golden syrup in a large bowl. Stir until combined. 
 Oil or spray your molds, then spoon in the birdseed mixture. Press down and make the top smooth.
Poke a hole through the top of each birdseed molds using a drinking straws. Make sure it goes through completely.
 Leave the birdseed mixture and the straws in the molds for 2 to 3 hours then remove the straws.
 Lay out the sheet of  wax paper. Gently removed the harden ornaments from the molds and placing on the paper.
Remove the straws and attach the twine or ribbon to hang the feeders up outside and enjoy.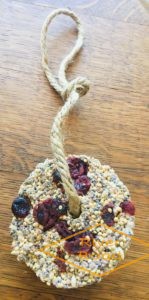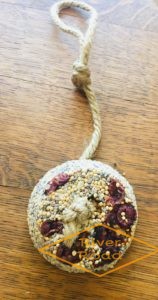 I added some cranberrys for extra special ones, the birds love the dried fruit.
Finally, after they have dried ( I put them out in the sun to quicken the process) I placed them in cellophane bags. I brought these bags from Kmart (25 for $1.00) and attached Christmas tags.
Some photos from my Christmas craft stall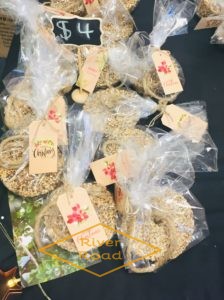 Here are some hanging in a tree, within a few hours they are eaten by the birds.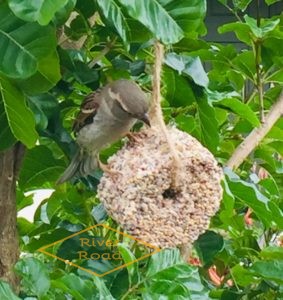 Thanks for reading my post! I hope you get to make these great bird seed cakes! Let me know if you do!
   Andi