I was asked to make some Gin & Tonic cupcakes for an event and came up with this recipe. They didn't want cupcakes with icing on top which is what I would have wanted to do… yummy buttercream icing with gin and tonic. Instead they wanted a syrup which to my surprise actually came out rather nice.
It also helps if you get to have a drink of G & T whilst making the cupcakes!
Gin & Tonic Cupcakes recipe
Ingredients (makes 24 cupcakes)
125g unsalted butter, softened
1 cup caster sugar
3 eggs
1 1/2 cups plain flour
1 tsp baking powder
3/4 cup (185ml) milk
Juice and zest of 1 lime
2 TBsp Gin
Syrup
Juice and zest of 1 lime
Zest of 1 lime for decoration
4 TBsp Gin
3 TBsp Tonic
2 TBsp sugar
Preheat oven to 180 degree C/350 degree F
Method
Place cupcake papers in two 12 hole cupcake trays.
In a bowl beat together the butter and sugar until pale in colour and creamy.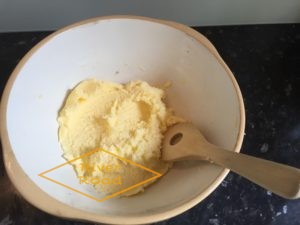 Beat in the eggs.
Add the gin, lime juice and zest, beat until combined.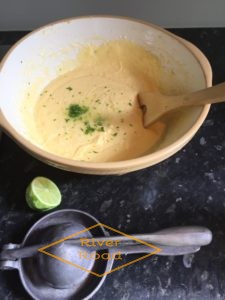 Sift the flour and baking powder and add half to butter mixture with half the milk. Mix until well combined. Repeat with remaining flour and milk.
Fill cupcake papers 3/4 full.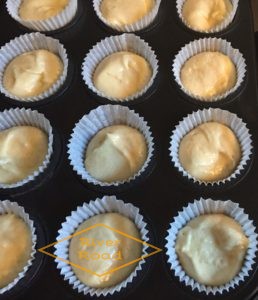 Bake muffin-sized cupcakes for 20-25 minutes and small cupcakes for about 15 minutes, or until a skewer inserted into the middle comes out clean.
Transfer to wire racks and allow to cool slightly.
Next, make the syrup, I did this in the microwave, but it can be done in a saucepan.
Mix together the lime juice and zest, gin and sugar. Microwave for 30 seconds on high. Stir well, making sure sugar is dissolved, then add the tonic water. Microwave again for 30 seconds on high. Stir well.
Carefully pierce, with a toothpick a few holes in the cupcakes, then spoon the mixture over the cupcakes while they are still warm.
Finally sprinkle grated lime zest over the cupcakes. Enjoy!
Now I have to say if you want the gin flavour to be stronger add more gin! It is a personal preference here…
Thanks for reading my post! I do hope you get to make these delicious Gin & Tonic cupcakes!
Andi