Remembering the past using beautiful lace and ribbons to make a garland curtain for my 13 year old daughter.
In my last post I mentioned we moved house and I am in the process of decorating my teenager daughter's bedroom.  I wanted to show how a easy it is to make a beautiful garland curtain.
Vintage Lace and Ribbons
It was so exciting recently to find boxes and tins at my mother's house of beautiful old lace and ribbons. She had been collecting them for many years and it was special to see how old some of it was. We decided a wonderful way to use the it was to make a curtain for Serah's room. Some of the lace was leftover from my mum's wedding dress, how special is that.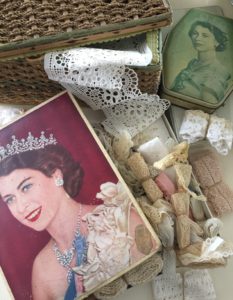 Serah has two pale brown roman blinds in her room, we used the smaller of the two to hang the lace curtain over. First we put nails in the wall on either side at the top of the blind then hooked up a long piece of twine. We then attached the lace and ribbons one by one, tying or looping over the twine. Some of the them shorter so we just tied and knotted others together with them to make them longer length.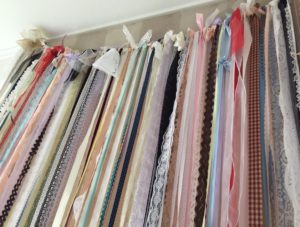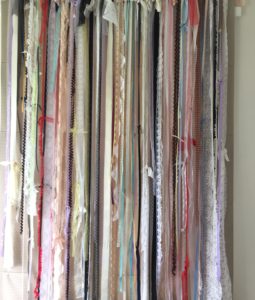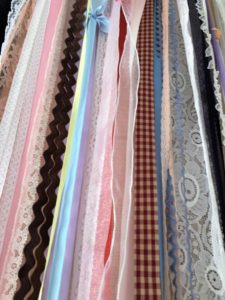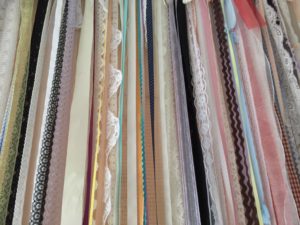 It was amazing to see how beautiful they looked hanging together. It feels so special that it was no longer in boxes and tins, hidden away, where it had been for many years. It really brought much joy to my mum to see them being used and loved after all this time. Look at this one chocolate box with had lace  stored in with a picture of Queen Elizabeth at her coronation in 1953.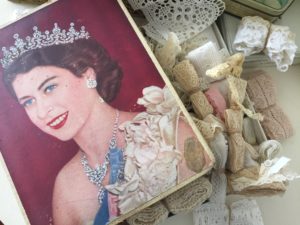 My daughter can now enjoy her grandmother's old lace and ribbons every day and celebrate the past.
Thanks for reading! Come back and see more about life in Hawke's Bay, New Zealand.
  Andi